AUTHOR's CORNER - Author Chat...
Want to chat Live with your favorite authors? This is where you can do it... We don't host nearly as many as we used to, but we do have some on the schedule. If you want to ask those burning questions or find out some juicy gossip, stop by here when we have a Chat Event going on...
UPCOMING AUTHOR CHAT EVENT...
10/16/13

Welcome readers!! LITERAL ADDICTION has a special treat for you today! :)

We have 7 wonderful 1NightStand authors with us for a Live Chat and giveaway to celebrate the 200th 1NightStand release...
Here's an intro to our guests and their latest 1NS releases: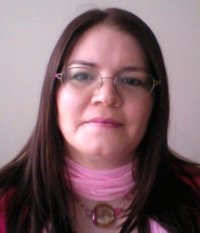 JoAnne Kenrick - Across the pond and faraway...
Born n bred Brit, JoAnne Kenrick grew up in a wee sea-side town in North Wales and has enjoyed a variety of vocations such as holistic healer, window dresser, and ghost tour guide. Having lived in Wales, England, and Scotland with her dear family, she finally escaped the dull British summers to reside in sunny Australia. After two years, they moved to the States where she endured three harsh winters in Minnesota. She now lives in North Carolina with her husband, two kids and two puddy cats. When they aren't demanding her attention, or jumping on her head, she strums away on the keys of her little laptop, creating worlds and adventures she could only ever dream of. Come across the pond and faraway….with JoAnne Kenrick! www.joannekenrick.com
Get exclusive sneak peeks at her new and upcoming releases by signing up to her quarterly newsletter here: http://tinyletter.com/joannekenrick and connect with her online at her Website, on Facebook, on Twitter, and on GoodReads.
Here's some info on her latest 1NS release:
Seal the Deal is the first in my new selkie series that takes place in the beautiful Isle of Man and centres around an old myth; a mermaid's act of vengance cursed the descendants of three families to live as seals.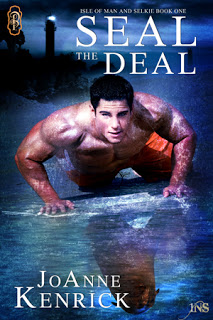 Seal the Deal
Isle of myth and magic. Destined Mates. An extraordinary date...

After being ditched at the altar, Finn Kneale isolates himself at Port St. Mary's magnificent lighthouse. A violent storm ravishes the coastline, pitching the maritime tower into the Irish sea and transforming Finn into a seal. Carefree at first, he soon longs to walk as a man again. When leap year arrives, bathing land and sea in magic, Finn temporarily regains his human form. If he can't find his soul mate in twenty-four hours, he'll be back to cavorting among the waves.
Find out more HERE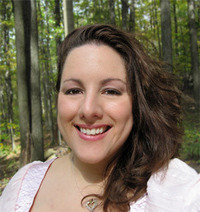 Ann Mayburn - Seducing your imagination one book at a time
Ann is Queen of the Castle to her wonderful husband and three sons in the mountains of West Virginia. In her past lives she's been an Import Broker, a Communications Specialist, a US Navy Civilian Contractor, a Bartender/Waitress, and an actor at the Michigan Renaissance Festival. She also spent a summer touring with the Grateful Dead-though she will deny to her children that it ever happened.
From a young age she's been fascinated by myths and fairytales, and the romance that often was the center of the story. As Ann grew older and her hormones kicked in, she discovered trashy romance novels. Great at first, but she soon grew tired of the endless stories with a big wonderful emotional buildup to really short and crappy sex. Never a big fan of purple prose, throbbing spears of fleshy pleasure and wet honey pots make her giggle, she sought out books that gave the sex scenes in the story just as much detail and plot as everything else-without using cringe worthy euphemisms. This led her to the wonderful world of Erotic Romance, and she's never looked back.
Now Ann spends her days trying to tune out cartoons playing in the background to get into her 'sexy space' and has learned to type one handed while soothing a cranky baby.
You can connect with Ann online at her Website, Facebook, Twitter, and GoodReads.
Here's some info on her latest 1NS release:
Amber Moon is the first book in a seriously steamy short story series about were-puma shape shifters and their quest to find true love. In this case, the love between a very sexy Alpha couple and a beautiful potential beta.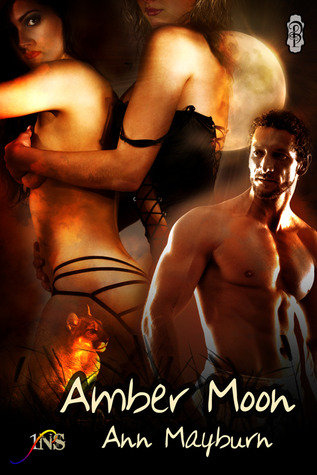 Amber Moon
Sabrina Wayne yearns for the perfect mates to fill the void in her heart. As a werepuma Beta, she is driven to find the strongest Alpha to submit too, or in her case, Alphas. Sabrina craves the delicious softness of a woman as well as the rugged strength of a man. She has almost given up finding the right couple when she takes a leap of faith and allows Madame Evangeline of the 1Night Stand matchmaking service to set her on what Madame Eve promises will be an evening she'll never forget.

Alphas Nick and Madeline Turea have been searching for a woman like Sabrina for a very long time. After a disastrous relationship with a former Beta female, the couple has been extremely cautious to let anyone else get close to them or the Amber Moon pride. When Madame Evangeline contacts them about a possible match, both are eager to meet the beautiful woman who may complete their family.

A night of reckless desire and burning hot passion leads to an unknown danger that might destroy Sabrina's one chance at a perfect love. She must learn to surrender to the power of her Alphas and gain their trust before it's too late.
Find out more HERE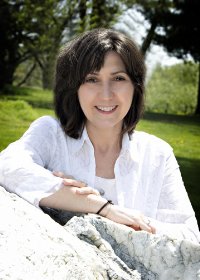 Cate Masters - Magic, mayhem and a little romance
Cate Masters has made beautiful central Pennsylvania her home for the past 20 years, but she'll always be a Jersey girl at heart.

Most days, she can be found in her lair, concocting a magical brew of contemporary, historical, and fantasy/paranormal stories with her cat Chairman Maiow and dog Lily as company.
Look for her at http://catemasters.blogspot.com, and in strange nooks and far-flung corners of the web.

Reviewers have described her work as "so compelling, I did not want to put it down," "such romantic tales that really touch your soul," "filled with action scenes which made it a riveting story," and "the author weaves a great tale with a creative way of using words that makes the story refreshing to read."

Her novellas, short stories and flash fiction appear at various epress sites and web zines as well as Flesh from Ashes (2005),Quality Women's Fiction (2005), Phase (2004), and The Writer's online edition.

Her freelance articles have appeared in The Sentinel, Carlisle.
You can connect with Cate online at her Website, on Facebook, on Twitter, and on GoodReads.


Here's some info on her latest 1NS release:
Ever dreamt about finding a long-lost love? My heroine risks everything for her second chance by traveling back in time, to the night that changed her life forever. Cinderella Dreams will whisk you back to the Eighties and lay some sugar on you!
Cinderella Dreams

No one should live a life filled with regret. Once a successful wedding photographer, Genevieve Fuller's life changed the day her ex-boyfriend wed someone else. Heartbroken for decades, she realizes too late who she truly loved and makes one desperate call to Madame Evangeline. She risks everything to right the wrongs of her past, which she hopes will heal her broken heart. Can Gen alter the course of her own future to include the Cinderella happy ending she should have had the first time?
Find out more HERE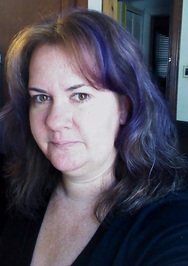 Lia Davis - Romance, heat, bite, and so much more
Lia Davis is a mother to two young adults and two very special kitties, a wife to her soul mate, a paranormal romance author, and co-owner to Fated Desires Publishing, LLC. She and her family live in Northeast Florida battling hurricanes and very humid summers. But it's her home and she loves it!
An accounting major, Lia has always been a dreamer with a very activity imagination. The wheels in her head never stop. She ventured into the world of writing and publishing in 2008 and loves it more than she imagined. Writing is stress reliever that allows her to go off in her corner of the house and enter into another world that she created, leaving real life where it belongs.
Her favorite things are spending time with family, traveling, reading, writing, chocolate, coffee, nature and hanging out with her kitties.
Connect with Lia online at her Website, on Facebook, on Twitter, and on GoodReads.
Here's some info on her latest 1NS release:
Ravished Before Sunrise is my first 1NS, but not my last. It's about a widowed vampire being set up for a 1NS date by his daughter, and a human woman who discovers she's not so human. They have a night of adventure, passion, and possibilities neither had ever expected

Ravished Before

Sunrise
Born with the unusual ability to see what truly lies in the shadows, Emalee Black is stuck between two worlds, the paranormal and the human. Neither one accepts or understands her and she's forced to live a quiet, boring life in hiding. When her best friend mentions 1Night Stand dating service, Ema chooses a role-playing adventure straight out of her romantic fantasies. She's to hunt her very own vampire and have her wicked way him.

Vampire Darian Wyman is surprised when his daughter signs him up for a one-night stand with an exclusive matchmaking agency. At first he's appalled by the idea, but as he reads the details of the date, he becomes intrigued. For one night he will get away from the life he has long grown tired of to be hunted and captured by a would-be huntress. But he has plans of his own for his little vixen.

However, when Darian discovers the truth about Ema's inhuman abilities, the date could end before it gets started.
Find out more HERE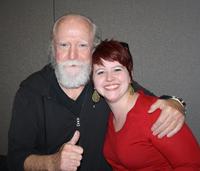 Catherine Peace - A little drama, a little snark, a whole lotta love
Catherine Peace has been telling stories for as long as she could remember. She often blames two things for her forays into speculative fiction—Syfy (when it was SciFi) channel Sundays with her dad and The Island of Dr. Moreau by HG Wells. She graduated in 2008 from Northern Kentucky University with a degree in English and is still chasing the dream of being super rich and famous, mostly so she can sit around in her PJs all day and write stories. When not being a slave to the people in her head, she's a slave to two adorable dogs.
Connect with Catherine online at her Website, on Facebook, on Twitter, and on GoodReads.
Here's some info on her latest 1NS release:
This Time Next Year is a story of redemption, honesty, and forgiveness, complete with smokin' hot vampire hero and feisty Irish redhead heroine. Madame Eve reunites two people scarred by the same horrific event and gives them the opportunity to work through their differences and prejudices.

This Time Next Year
Vampire Kiernan Shaw has never forgotten the night twenty years ago when he'd been forced to stand by while another vampire killed a six-year-old girl's parents in front of her. He's spent the better part of the last two decades watching over her, protecting her and hoping for an opportunity to make amends one day.

Ever since surviving the vampire attack that killed her parents, Moira Curran has dealt with the resulting nightmares and abandonment issues the only way she could—by throwing herself into her biochemistry career, preferring a life of a hermit in her lab to facing the reality of her lonely life.

Madame Eve brings them back together for one fateful night. An immediate bond of sizzling chemistry and respect forms, but can it heal her fears and his guilt?
Find out more HERE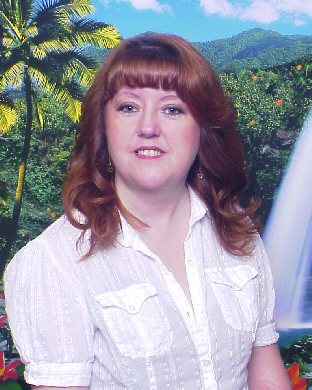 Shiela Stewart

Raised on a rural farm in Saskatchewan, Shiela Stewart relied on her vivid imagination to fill her days.
Never did she realize that her need to tell a story would someday lead to becoming a published romance author. In the fall of
two thousand and six, Shiela published her very first book and hasn't stopped since.

When not writing, Shiela spends time with the love of her life, William and their three children. She has a strong affection for animals
which is evident in the five cats, one dog, three turtles and ten fish she owns. Some of her passions aside from writing are drawing
and painting and proudly displays her artwork in murals in her home.
Her favorite time of day is sunset and loves to stargaze.
Connect with Shiela online at her Website, on Facebook, on Twitter, and on GoodReads.
Here's some info on her latest 1NS release:
Angels need love too, even if its with a demon. This book is packed with humor, conflict and a hell of a lot of sex. Does the demon tame the angel or the angel tame the demon? You'll have to read it to find out.

The Naughty Angel
Even the good turn bad sometimes...

A life of servitude to God has left Ariel Raine feeling worn out. Being an Angel isn't always what it's cracked up to be. Day in and day out of the same routine tends to get tedious. Wanting some spice in her life, she sets her mind on discovering the allure of a sexual encounter. With the help of Madam Eve and her 1 Night Stand dating services, Ariel is about to have her world rocked.

Only problem is…her match is a demon.

Edison Grey has relied on dating services to claim minions for not only him, but for his master Satan as well. 1 Night Stand just happens to be this week's preference. No use wasting a good service, Edison decides to have a little fun while he's at it.

Stripping an angel of her purity is an added bonus...

What happens between Ariel and Edison is a surprise to both. Even with the threat of punishment looming over top of them.
Find out more HERE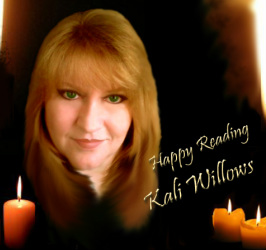 Kali Willows - Shadowing Worlds of Passion & Intrigue
When Kali Willows isn't busy being the married mother of two, certified trainer or consellor extraordinairre, she is shadowing worlds of paranormal passion & intrigue.

Her goal in life? She has many, but her writing goal is creating emotional, compelling stories and characters you can't help but love, hate and cheer for.

A good cup of tea with the crackling fire gets her creative juices flowing in the wee hours of the night, when the house is quiet and she can type away to her heart's desire.
You can connect with Kali online at her Website, Facebook, Twitter, and GoodReads.

Here's some info on her latest 1NS release:
Dragon's Breath, is the third instalment in the Double Dragon's Blood, 1NS series. It's an erotic tale about an immortal protector under a dark curse, who longs for the love of a single woman he cannot have & a dragoness desperate to find a mate that can withstand her fiery lineage. They both seek the help of Madame Eve through a 1Night Stand. Their biggest challenge? Sunrise.

Dragon's Breath
An immortal protector under a dark curse longs for the love of a single woman, and a dragoness desperate to find a mate that can withstand her fiery lineage, seek the help of Madame Eve through a 1Night Stand. Their biggest challenge? Sunrise.


Eternal suffering is the fate dealt to Roark Blackwell. A fierce protector under a curse, he longs for a woman can never have. By day, a hideous stone creature, and by night, a flesh and blood immortal, starving for the touch of a single woman. After centuries of torment, he takes his destiny into his own hands and seeks the help of Madame Evangeline. For a single night, he wants to feed his carnal cravings, but what happens when morning comes?

Living dangerously comes second nature to Kaida Lee. Struggling with her dark sexual appetite, her fiery temper and her ancient lineage makes finding an ideal match impossible. A descendent of the dragon, she has a genetic burden that no mere mortal could withstand. Having two cousins succeed in romance with the aid of their friend Madame Eve, she seeks satisfaction through the services of 1Night Stand.
Find out more HERE

Sounds awesome, don't they!!? Now that I've introduced you to our guests and their 1NS books, let me tell you what's up for grabs after tonight's Live Chat…
CONTEST:
Each of these amazing authors is offering up awesome prizes for the Event, and 1NS eBooks during the chat. JoAnne is giving away a keychain, pen, recipe magnets, bookthongs and Dracula's Kiss, Ann is giving away signed Print Copy of Prides of the Moon and assorted swag and a copy of Amber Moon, Cate is giving away book swag and Cinderella Dreams, Lia is giving away a bookmark, pen and other swag and a copy of Ravished before Sunrise, Catherine is giving away a mug, keychain, & maybe a tshirt plus a copy of This Time Next Year, Shiela is giving away an ebook of The Naughty Angel and A Taste of Humanity Journal plus a copy of The Naughty Angel during the chat, and Kali is giving away ebooks of Double Dragon Seduction and Dragon Temptation plus a copy of Dragon's Breath when it releases in November.
To enter for the Event prizes, find the Rafflecopter widget below (on our Author Chat page), follow the directions, take action, and mark as 'Done'.
For a chance at the 1NS eBooks, make sure to join in on the Chat here at 8pm ET/7pm CT/5pm CT & MT on 10/16/13.
There is also another Giveaway going on that you need to check out. I've attached the Rafflecopter widget for that one below as well. :)

*COMMENTS FOR THE EVENT CAN BE LEFT

HERE
LITERAL ADDICTION AUTHOR CHAT!!

NOTE: This Chatroom works best with Mozilla Firefox, Google Chrome and Safari web browsers. It does work with older versions of I.E, though it has been known to have issues. The newer versions of Internet Explorer (I.E) do not work at all! Please use Firefox or Chrome for best results, and make sure that your Java is up-to-date! :-)

CHAT Mascots Poe Rayvn and Gray...