Did you ever want to sit down and talk to/with your favorite characters? We actually do quite a bit! :) Make sure you drop by here when we say we have a "Character Interview", because our adventures out to meet and chat with some of those characters have been something you don't want to miss... You can also read author provided character profiles here on Character's Corner:

Hey everybody, LITERAL ADDICTION is happy to be promoting for Lia Davis again today.
Lia Davis is the author of the bestselling shifter series, Ashwood Falls, a mother to two young adults and three kitties, a wife to her soul mate, and co-owner to Fated Desires Publishing, LLC. She and her family live in Northeast Florida battling hurricanes and very humid summers. But it's her home and she loves it!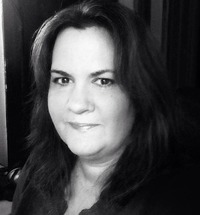 An accounting major, Lia has always been a dreamer with a very active imagination. The wheels in her head never stop. She ventured into the world of writing and publishing in 2008 and loves it more than she imagined. Writing is stress reliever that allows her to go off in her corner of the house and enter into another world that she created, leaving real life where it belongs.
Her favorite things are spending time with family, traveling, reading, writing, chocolate, coffee, nature and hanging out with her kitties.
Keep up with Lia online at her Website, on Facebook, on Twitter, on Pinterest, and on GoodReads.
I'm here today to tell you all about Lia's new book from the Decadent ROAR line, Imperfect Mate: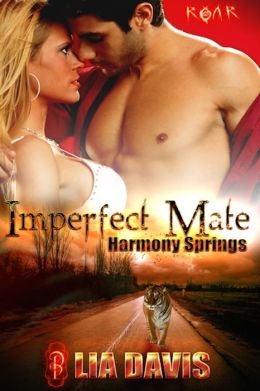 Imperfect Mate
HARMONY SPRINGS Book #1
Add to your GoodReads Shelf
Buy from Amazon / B&N / ARe / Kobo
For tiger-shifter, Samira Anderson, leaving home for the first time to attend Harmony University should unnerve her. She's never submitted to the fear of a challenge and doesn't plan to start now. Meeting her dorm mates and touring the campus excites her and her cat. Although when she meets Gavin Stone, she's not only nervous around him but fears she might lose the tight control she has over her tiger.
After a bad break up with his high school sweetheart, Gavin has no intentions of repeating past mistakes. Or so he thought until he sees the beautiful, smart, Samira at the dorm welcome party. Drawn to her like no other, he can't stay away or shake the feeling Sam isn't telling him everything.
When he discovers her secrets, a whole new world opens to him, filled with danger, unknown possibilities, and a passion so intense it could last many lifetimes.

If any more people piled into the dorm, Sam was going to scream. The ground floor of the house was elbow to elbow. She couldn't walk to the bathroom without feeling like the ball in a pinball machine. The human-shifter ratio was fifty to one.
Sam quickly learned humans were pretty clueless to their surroundings—at least this crowd of students were anyway.
"I hate crowds," Jesse spoke softly beside her.
"Me, too." And parties where underage humans drink and play the music too loud.
Camile had handed her and Jesse earplugs, but they only helped to muffle the noise. A headache had moved in, and Sam was ready to crawl out of her skin. Literally. Her tiger begged to go for a run, go find that stream she heard when she'd arrived that morning.
Suddenly, an odd awareness drew her attention to the entrance. Three guys stood in the doorway. One of them looked about as thrilled to be there as she felt. Poor guy. He stood by the door, his hands shoved in pockets as he scanned the room with a frown on his lips. Sam couldn't get a read on his emotions from so far away, but she could tell he'd rather be doing something else. His friends probably dragged him away from his video game.
He had dark hair that barely covered his ears, but his bangs fell in his eyes in a sexy kind of way. His wire-rimmed glasses kept sliding down his nose. Scanning down to his broad shoulders under a deep purple button down, she grew more intrigued by the human. Something about him called to her.
Jesse's cool fingers brushed her hand, drawing her attention away for the human to glance at her friend. The leopard lowered her eyes and withdrew her hand. Sam sighed and covered the female's hand and gently squeezed. Submissives weren't normally so timid, but Jesse was the poster girl for the word.
"What is it?"
"He's cute." She blushed and glanced to where the new guy stood.
Sam smiled. "Yes, he is, and very human."
As if sensing her watching him, he lifted his lashes and stared right at her. Her pulse spiked while her tiger purred. When he started to advance toward them, Jesse tensed slightly, but Sam paid it no mind. She was too focused on the guy who held her captivated.
When he stopped at the table, she nearly groaned when his cedar-and-mint scent flowed around her, alluring and intoxicating. Damn, she wanted to bury her nose into his neck and bite—
"Hello, I'm Gavin." He held out his hand.
"What? Oh." Sam shook his hand and suppressed the urge to purr as some kind of electrical current passed through the connection. What the hell was that?
Sounds good, yes!? For the rest of today, let's meet the hero of Imperfect Mate: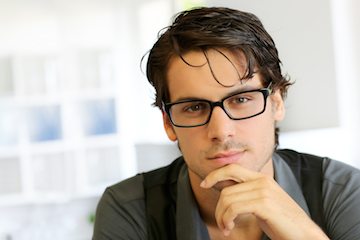 Meet Gavin from Imperfect Mate...
Gavin Stone is a sophomore at Harmony University. He's also human and a little geeky. Since his long term high school girlfriend broke his heart the last thing he was looking for was another commitment. He buried himself into his studies and avoided the dating scene until he meet Samira at a dorm welcome party. The passion between them was too many to deny.
Stats:
Name: Gavin Stone
Hair color: brown
Eye color: brown
Height: 6'2"
Degree working for: He's majoring in mechanical engineering with a minor in chemistry
Story told in: Imperfect Mate
I'm so thrilled to be part of this new Decadent line, ROAR, and excited about the release of Imperfect Mate. I can't wait to get started on the next book in the series.

~Lia



CONTEST:
$15 gift card and book.
Domestic will receive a $15 Amazon or B&N gift card and a signed paperback of choice from Lia's backlist.
International will receive a $15 (USD) Paypal gift card and an eBook of choice from Lia's backlist.
To enter, find the Rafflecopter widget below, follow the directions, take action, and mark as 'Done'.
Good luck, and as always... HAPPY READING!
*Note: the Rafflecopter widgets aren't Mobile friendly. In order to see and enter the Rafflecopter, you must use a browser. You can use the browser on your Phone or Tablet, however, you'll probably just have to scroll in to see the widget and manipulate it better.


Wait, before you go... Do you want to meet Lia in person? You can! You can meet Lia, tons of other amazing UF and PNR authors, LITERAL ADDICTION's officers and other well known featured bloggers, and loads of fellow book addicts and paranormal junkies at the Coastal Magic Convention in Daytona Beach, FL Feb 5-8 2015.
Coastal Magic is a super casual, urban fantasy and paranormal romance focused convention in Daytona. With panels designed to start interesting discussion, and meet & greets with fun themes, we've got something for every fan. Join us for reader, blogger, and author shenanigans, and lots of "supernatural" inspired activities. Saturday's charity book sale and signing is open to convention attendees, and FREE to the public. Come take a bite out of the beach with us!! Feb 5-8, 2015. Registration opened 7/1/14, so get your ticket HERE.
Keep up with all things Coastal Magic at the Website / Facebook Page / Facebook Event / Twitter / Pinterest