Did you ever want to sit down and talk to/with your favorite characters? We actually do quite a bit! :) Make sure you drop by here when we say we have a "Character Interview", because our adventures out to meet and chat with some of those characters have been something you don't want to miss... You can also read author provided character profiles here on Character's Corner: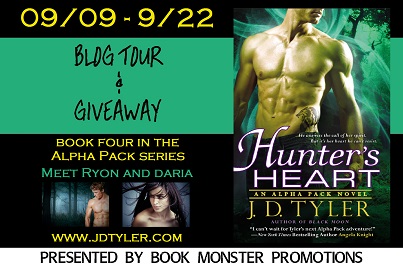 Hey gang, LITERAL ADDICTION is very pleased to be today's stop on award-winning author J.D. Tyler's Hunter's Heart tour!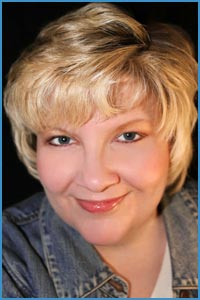 J.D. Tyler is an award-winning, multi-published author who writes for New American Library under three
pseudonyms. Whether this is due to an overdose of ambition or a multiple personality affliction, she'll never tell.
J.D. writes dark, sexy paranormal romance and has a huge thing for shifters, vampires, the Fae, and just about everything else that goes bump and grind in the night. She can't get enough of those dangerous supernatural heroes, and the fun of creating her own was just too much temptation to resist… so she didn't. J.D. doesn't do self-denial.
When she isn't writing, J.D.'s idea of a good time certainly isn't cleaning house (sniff), bungee jumping (not in this lifetime, or the next), or camping (her idea of "roughing it" is a slow bellboy). She enjoys reading, being pampered like the diva she is, and spending time with her awesome family. She lives in Texas with her two teenagers.
Connect with J.D. Tyler:
J.D. is the creator of the uber fabulous ALPHA PACK series. If you have not yet read the ALPHA PACK series, you are surely missing out. Be sure to check them out ASAP, and we'll give you a little head start by giving you everything you need to know below…

ALPHA PACK series
Founded by a group of former Navy SEALS, the Alpha Pack is a top-secret team of wolf shifters with Psy powers tasked with eliminating the most dangerous predators in the world. But the gift of their abilities comes at a price…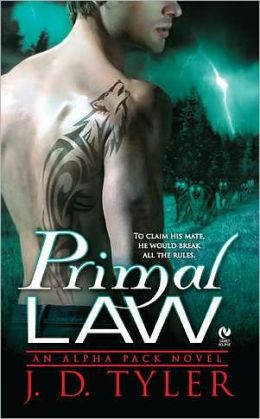 Primal Law
ALPHA PACK Book 1

*Read LITERAL ADDICTION's Review HERE

After a massacre decimates half his team and leaves him crippled, Jaxon Law must relearn how to fight—and battle the anger and guilt threatening to overwhelm him. But when he rescues a beautiful woman who reawakens his primal instincts, Jax is unprepared for the dangers that lie ahead.
On the run from her employer, brilliant lab assistant Kira Locke has evidence that leads the Alpha Pack on a hunt for someone targeting human civilians with Psy abilities. And as Jax and Kira circle both the killer and each other, Jax will have to decide if the deep connection he feels with Kira is worth breaking the ultimate shifter rule—because bonding with Kira means putting his abilities at risk, and they might be the only tools he has to keep his mate alive…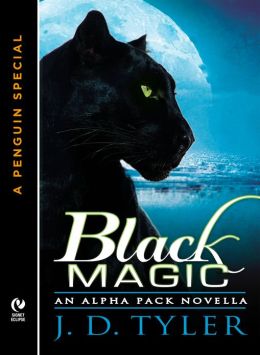 Black Magic
An ALPHA PACK enovella, Book 1.5
*Read LITERAL ADDICTION's informal review HERE

A terrible storm is coming, and Alpha Pack's newest man will face not only a battle within himself, but a war on the horizon that could end them all…
Sorcerer/Necromancer/black panther shifter Kalen Black and Dr. Mackenzie Grant battle a lethal enemy and come together in an explosion of passion. One night will set in motion dire consequences not only for the couple, but for the entire Pack…
This novella is the beginning of Kalen and Mackenzie's story, to be concluded in December 2012 with their full-length book, BLACK MOON.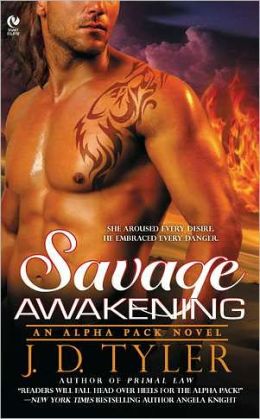 Savage Awakening
ALPHA PACK Book 3
*Read LITERAL ADDICTION's Review HERE

After a mission goes wrong, Aric Savage is taken prisoner. Half-dead and despairing, he makes a stunning discovery: his Pack mate Micah Chase, who was reported dead, is a fellow captive. When the Alpha team goes into full-rescue mode, accompanying them is an absolute stunner with sable hair—and a spine of solid steel.
LAPD officer and Psy Dreamwalker Rowan Chase has one priority: her brother Micah's recovery. Still, she can't help but be drawn to Aric, the ruggedly handsome wolf shifter who pleasures her as no man ever has—however fleeting their affair is destined to be. But when Aric's life is endangered, Rowan must ask herself what she's willing to sacrifice in the name of love, for the man fated to be her Bondmate.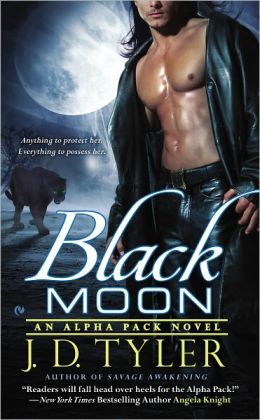 Black Moon
ALPHA PACK Book 3
*Read LITERAL ADDICTION's Review HERE

A group of former Navy SEALS, the Alpha Pack is a top-secret team of wolf shifters with Psy powers combating the greatest dangers in the world. But sometime those dangers are more intimate than they bargained for…

Ever since he saved Dr. Mackenzie Grant's life, panther shifter and sorcerer Kalen Black has had trouble keeping the beautiful doctor out of his thoughts, and his heart. The brush with death awakened an intense passion between them—one that for the first time had the notorious loner letting down his guard.

With the Alpha Pack battling an evil Fae who is slowly gaining control over Kalen's mind, Kalen can no longer trust his own actions, and he breaks off his affair with Mackenzie in order to keep her safe. But when Mackenzie learns that she is carrying Kalen's child, no amount of danger will keep her away from the man she loves. To be with his mate and unborn child, Kalen will have to unleash the full fury of his power, and risk destroying them all…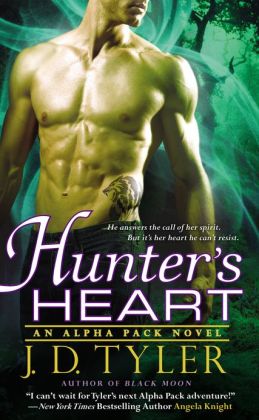 Hunter's Heart
ALPHA PACK Book 4
Publication Date: September 3, 2013
*Read LITERAL ADDICTION's Review HERE
A group of former Navy SEALS, the Alpha Pack is a top secret team of wolf shifters with Psy powers combating the greatest dangers in the world. And when the battle gets personal, their wild side is unleashed….

Ryon Hunter sees dead people—spirits that beg him for help in ways he can't understand. He'd do anything to end the torment, until a beautiful spirit appears to him with a plea he can't ignore: Help me…I'm alive. The woman is wildlife biologist Daria Bradford, mortally wounded after encountering a white wolf, calling to Ryon through a rare Psy gift.

When Ryon locates Daria in the Shoshone National Park, it is almost too late, but nursing her back to health at the Alpha Pack compound brings a new complication—Daria is his destined mate, and Ryon is afraid of what will happen when she discovers what he is, and what he had to do to save her life. But the biggest threat of all is still loose in the forest, leaving a merciless trail of death behind it. The Alpha Pack goes on the hunt for the mysterious white wolf, determined to stop the murderous rogue… only to find that the most lethal creature of all is the one they can't see coming…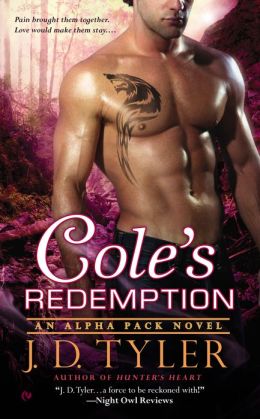 Cole's Redemption
ALPHA PACK Book 5
Coming: March 4, 2014
Once, they were Navy SEALS. Now they are the Alpha Pack: a top secret team of wolf shifters with Psy powers who take on the darkest dangers on Earth. But sometimes the greatest danger lies within their own hearts....

Healer and black wolf shifter Zander Cole has survived horrors that would have broken a weaker man. But when a battle leaves him deaf and his powers dimmed, Zan is devastated. Believing himself to be a burden to his team, he sees only one option: leave the Pack forever.

White wolf shifter Selene Westfall knows pain—she is certain her father was responsible for her mother's death. And she lives to exact revenge. So when she is challenged by a savage black wolf, she puts up a vicious fight—only to become the black wolf's Bondmate as a result of his bite.

Two damaged souls—one filled with hatred and one who's lost his reason for living—are forced together as they come to terms with their unlikely, turbulent bond. A love neither expected may be all that stands between them and a killer trying desperately to keep the past dead and buried....
Total AWESOMENESS right!?!? Are you dying to know more about these sexy shifters? Well, you're in luck! We've met with them a couple of times and you can check out our awesome interviews HERE and HERE.
We also have a character profile today to introduce you a bit more to the stars of Hunter's Heart so here you go…

AUTHOR AMBUSH BY J.D TYLER:
A Sneak Peek at Ryon & Daria…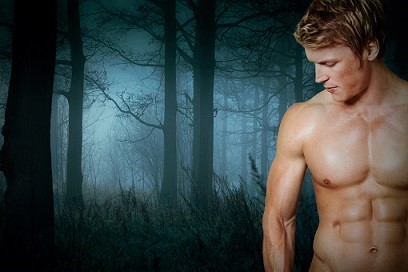 Ryon Hunter:
Occupation: Alpha Pack team member, silver wolf shifter, Channeler/Telepath
Age: 31
Height: 6' 1"
Weight: 195
Hair: Blond
Eyes: Crystal Blue
More About Ryon…
Ryon sees dead people and can sometimes communicate with them, the dubious gifts of being a Channeler/Telepath. For years, spirits have followed him everywhere, begging him for help, trying desperately to pass along messages he doesn't always understand. Their constant presence filled with oppressive grief that has battered him from all sides for nearly six years has become nearly unbearable, wearing down the normally good-natured, fun-loving man to the point of doing something equally desperate—and irreversible—to get rid of them for good.
But when a beautiful spirit appears and pleads for Ryon's help, his life is more than saved—it's changed forever.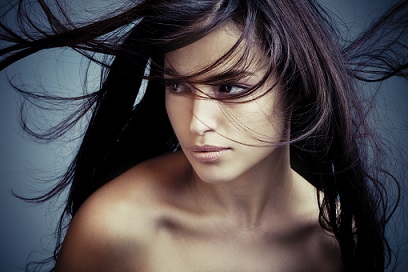 Daria Bradford:
Occupation: Wildlife Biologist specializing in the study of wolves (the real kind)
Age: 28
Height: 5' 8"
Weight: 135
Hair: Black
Eyes: Brown
More About Daria…
As a wildlife biologist, Daria is devoted to the specialized field of studying wolves. It's a natural calling in her blood, given her father's part in the successful 1990's program that saved wolves in the Shoshone National Forest from the brink of extinction. With her father retired, carrying on his work to ensure the continued thriving of the forest's wolf population is the sole joy in her life.
That is, until she meets and falls in love with a sexy wolf shifter who's pure of heart, her dream mate come true. Now if only they can stay alive long enough to see that love flourish. Because the most terrifying enemy of all is closing in for the kill.
J.D. is giving away the following prizes at the end of her tour:

· Grand Prize: a signed set of the Alpha Pack series (4 paperbacks)

· Runners-up: FOUR (4) runners-up will receive a signed book of choice from the Alpha Pack series
To enter, find the Rafflecopter widget for the Event below (on our Character's Corner page), follow the directions, take action, and mark as 'Done'.

Good luck, and as always… HAPPY READING!

Don't forget to follow along with the rest of J.D's Hunter's Heart Tour:
9/09- Book Monster Reviews (guest post)
http://www.bookmonsterreviews.com/

9/10- Larissa & Friends Bookish Life (series spotlight)
9/11- Regina May Ross Blog (series spotlight)
http://www.reginamayross.blogspot.com

9/12- Bookin' It Reviews (guest post)
http://www.bookinitreviews.com/

9/12- Where the Night Kind Roam (series spotlight)
http://paranormalromancenovel.com/

9/13- Tome Tender (series spotlight)
http://tometender.blogspot.com/

9/14- Under the Covers (interview)
http://www.underthecoversbookblog.com/

9/14- Mad Hatter Reads (guest post)
http://madhatterreads.blogspot.com/

9/14- Literal Hotties Naught Book Reviews (series spotlight)
http://literalhottiesnaughtybookreviews.blogspot.com/

9/14- Close Encounters with the Night Kind (series spotlight)
http://closeencounterswiththenightkind.blogspot.com/

9/14- Shayna Renee's Spicy Reads (series spotlight)
http://shaynareneesspicyreads.com/

9/14- Dianne's Book Blog (series spotlight)
http://dianelynchbookreviews.blogspot.com/

9/14- Toot's Book Reviews (series spotlight)
http://tootsbookreviews.blogspot.com/

9/14- For the Love of Reading (series spotlight)
http://niinas-reading-and-reviewing.blogspot.com/

9/15- Just Paranormal Romance (guest post)
http://www.justparanormalromance.com/

9/15- Book Pages & Dripping Ink (series spotlight)
http://bookpagesanddrippingink.blogspot.com/

9/15 - Snarky Mom Reads (series spotlight)
http://www.snarkymomreads.com/

9/16- LITERAL ADDICTION (guest post)
http://www.literaladdiction.com/

9/16- Same Book, Different Review (series spotlight)
http://samebookdifferentreview.blogspot.com

9/16- Books-N-Kisses (series spotlight)
http://www.books-n-kisses.com/

9/16- Romancing the Book (series spotlight)
http://romancing-the-book.com/

9/17- Romance Junkies (guest post)
http://www.romancejunkies.com/rjblog/

9/17- A Cauldron of Books (series spotlight)
http://www.acauldronofbooks.info/

9/18- Wicked Readings by Tawania (series spotlight)
http://www.wickedreadingsbytawania.blogspot.com/

9/18- Coffee and Characters (series spotlight)
http://daniellecromero.blogspot.com/

9/18- Queen of the Night Reviews (series spotlight)
http://queenofthenightreviews.blogspot.com/

9/18- Books and Their Seven Deadly Sins (series spotlight)
http://booksandtheirsevendeadlysins.blogspot.co.uk/

9/18- Sun Mountain Reviews (series spotlight)
http://sunmountainreviews.wordpress.com/

9/18- TBQ's Book Palace (series spotlight)
http://tbqspersonalbookpalace.blogspot.com/

9/19- Reading Between the Wines (guest post)
http://www.readingbetweenthewinesbookclub.com/

9/19- Tynga's Book Reviews (series spotlight)
9/20- Book Lovin' Mamas (guest post)
9/20- Two Sassy Chicks (series spotlight)
http://twosassychicks.wordpress.com/

9/20- Romancing Rakes for the Love of Romance (series spotlight)
http://romancingrakes4theluvofromance.blogspot.com/

9/20- Booked & Loaded (guest post)
9/20- My Secret Romance (series spotlight)
http://www.mysecretromancebookreviews.com/

9/21- Vampires, Werewolves & Fairies Oh My! (Guest post)
http://vampireswerewolvesfairiesohmy.blogspot.com/

9/21- Books, Books & More Books (series spotlight)
http://booksbooksmorebooks.blogspot.com/

9/21- My Reading Obsession (series spotlight)
http://4myreadingobsession.blogspot.com/

9/21- Sassy Book Lovers (series spotlight)
http://sassybooklovers.blogspot.com/

9/21- C.S. Maxwell's Where's My Muse Blog (series spotlight)
http://www.csmaxwell.blogspot.com/

9/22- Dalene's Book Reviews (series spotlight)
http://www.dalenesbookreviews.blogspot.com/

9/22- Book Marks the Spot (series spotlight)
http://caughtinasnyderwebb.blogspot.com/
9/22- Tiffy-Fit's Reading Corner (series spotlight)
CURRENT AUTHOR EVENT

J.D Tyler_9.16.13

COMMENTS FOR THE EVENT CAN BE LEFT HERE