Check us out on the G-Zone BlogTalk Radio!!

SUBSCRIBE TO "YOUR MONSTER ADDICTION", OUR MONTHLY NEWSLETTER...

My best friend Jen, and I [Michelle] had this idea... Let's create a book club so that we can talk to other book addicts and paranormal junkies! Once that was decided, I created this website to have a 'home' for LITERAL ADDICTION, our Paranormal Book Club, to give members a place to check in and see what's up in-between discussion gatherings. I simply wanted to share our passion of reading and all things Paranormal with like-minded individuals, meet some new people, and make some new friends.

That was in February of 2010, and LITERAL ADDICTION is SO much more than just a book club now! :-)

I think we definitely accomplished our goal of sharing our passion with like-minded individuals, and with a fanbase of over 3,500 people now, we have met some amazing folks and have made some incredible friends!

While we're not able to do the formal 'book club' thing any longer because of our amazing growth, we do share tons of book recommendations and discussions over on our Facebook pages (specifically the private Group page), & with the help of my fabulous Guest and Associate Reviewers, I review loads of books and provide feedback that way for anyone who's interested as well.

LITERAL ADDICTION promotes for authors both new and established, thus allowing readers to learn more about their favorites, and find some new amazing talent, and we're always running fun and creative contests for different things book and/or paranormal related too.

In addition to all that, I offer freelance assistant services to authors to help with promotion - creating, recruiting for and running your Street Teams, online promotion, maintenance of your reviewer lists etc, as well as BETA and Proof Reading services for indie authors. Feel free to email me for additional information, references and a listing of my competitive rates!


I also offer custom Bookish Fangear and Bookthong design and order/sale as 'Chelly Belle Designs' for readers who are fangirls like me. :) You can take a peek at some of my past author fangear work in our Fangear pages or my bookthong pics over on my Facebook Fanpage.

If you are a reader who is interested in becoming a part of our wonderful literary family, and/or an author wanting to join forces, please contact me via Email, Facebook, or Twitter.

As always... HAPPY READING!

~Chelle, LITERAL ADDICTION's Proud Pack Alpha
Featured release by LITERAL ADDICTION's Guest V.I.P Authors below...

*Full backlists can be found at the links listed in the body of the post.

5/23/13
FEATURED AUTHOR EVENT


Spotlight

&

Giveaway




for...




The Authors of Dark Nights Dangerous Men
Hello my lovely Literal Addicts! I have an awesome shotgun post for you today…
6 of our favorite authors have joined forces to put together an amazing eCompilation called DARK NIGHTS DANGEROUS MEN which was just released on 5/17/13. And…it's on sale for just $.99 during Release Week (NOTE: may not be $.99 for Amazon UK & Canada)!!
That's 317,000 words for under a $1.00, how can you go wrong!?? :)
For those of you new to some of these authors, here's a little bit about each one of them and where you can find them online, and then I'll tell you a bit more about this incredible release…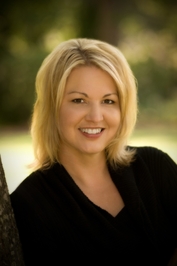 Elisabeth Naughton
Bestselling Author Elisabeth Naughton writes full time from her home in western Oregon where she lives with her husband and three children. Her books have appeared on every major bestsellers list, including the New York Times, the USA Today, the Wall Street Journal, Digital Book World and IndieReader, and have been nominated for numerous awards such as the prestigious RITA® awards by Romance Writers of America, the Australian Romance Reader Awards, The Golden Leaf and the Golden Heart. When not writing, Elisabeth can be found running, hanging out at the ballpark or dreaming up new and exciting adventures.
Elisabeth is the proud creator of the ETERNAL GUARDIANS, and FIREBRAND series, as well as the STOLEN TRILOGY and several amazing single titles and Anthology contributions.
You can keep up with Elisabeth online at her Website, on Facebook, on Twitter, and on GoodReads.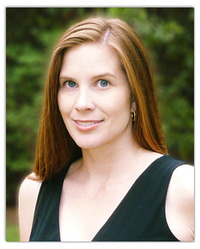 Cynthia Eden
USA Today Best-selling author Cynthia Eden has written over twenty-five novels and novellas. She was named as a 2013 RITA® finalist for her paranormal romance, ANGEL IN CHAINS, and, in 2011, Cynthia Eden was a RITA finalist for her romantic suspense, DEADLY FEAR.
Cynthia is a southern girl who loves horror movies, chocolate, and happy endings. She has always wanted to write (don't most authors say that?), and particularly enjoys creating stories about monsters-vampires, werewolves, and even the real-life monsters who populate her romantic suspense stories.
She is the proud creator of the BOUND, NIGHT WATCH, MIDNIGHT, DEADLY, THE FALLEN, LOVED BY GODS, SHADOW AGENTS and PURGATORY series, as well as numerous incredible single titles.
You can keep up with Cynthia online at her Website, on Facebook, on Twitter, and on GoodReads.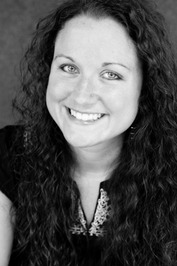 Katie Reus
Katie Reus is the USA Today bestselling author of the MOON SHIFTER, RED STONE SECURITY and DEADLY OPS series, as well as several dark and sexy single titles.
She fell in love with romance at a young age thanks to books she pilfered from her mom's stash. Years later she loves reading romance almost as much as she loves writing it. However, she didn't always know she wanted to be a writer. After changing majors many times, she finally graduated with a degree in psychology. Not long after that she discovered a new love. Writing. She now spends her days writing dark paranormal romance and sexy romantic suspense.
You can find Katie online at her Website, on Facebook, on Twitter, and on GoodReads.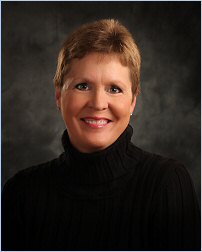 Alexandra Ivy
Alexandra Ivy is a New York Times and USA Today Best-selling author who isn't sure exactly when she fell in love with books. She does remember that she was barely old enough to cross the street by herself when she discovered the delights of the local library, and would immerse herself in Nancy Drew Mysteries during the Summer months. After that, she fell in love with Victoria Holt, Jane Austen, Agatha Christie, and J.R.R. Tolkien among many others.
She's still an avid reader, and her tastes are still as varied as they ever were, which may explain why she enjoys writing regency historical under the name of Deborah Raleigh, and contemporary paranormals as Alexandra Ivy.
Alex is the proud creator of the GUARDIANS OF ETERNITY, IMMORTAL ROGUES, BAYOU HEAT and SENTINEL series, as well as her books written as Deborah Raleigh.
You can keep up with Alex online at her Website, on Facebook, on Twitter, and on GoodReads.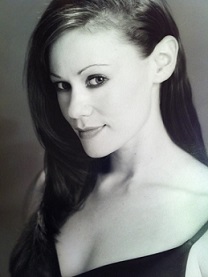 Laura Wright
USA Today Bestselling Author, Laura Wright is passionate about romantic fiction. Though she has spent most of her life immersed in acting, singing and competitive ballroom dancing, when she found the world of writing and books and endless cups of coffee she knew she was home. Laura is the author of the bestselling MARK OF THE VAMPIRE series and the USA Today bestselling series, BAYOU HEAT, which she co-authors with Alexandra Ivy. She also has the LLANDARON, THE THOMPSONS, and NO RING REQUIRED series, and many awesome single titles.
Laura lives in Los Angeles with her husband, two young children and three loveable dogs.
You can keep up with Laura online at her Website, on Facebook, on Twitter, and on GoodReads.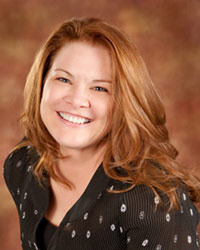 Joan Swan
A triple RWA Golden Heart finalist as well as a double Daphne Du Maurier finalist, Joan is a lover of craft and closet-hoarder of writing craft how-to books.
In her day job, she works as a sonographer at UCSF Medical Center, a location with an intensity that makes her slightly insane…which works well with the writer in her. Not to mention all the character material she has access to–and she's not talking about the patients (well…mostly).
Joan has been married twenty years to her own personal hero, a veteran firefighter, and has two beautiful daughters. They live in the heart of wine country on the gorgeous Central Coast of California.
Joan is the proud creator of the PHOENIX RISING and COVERT AFFAIRS series.
You can keep up with Joan online at her Website, on Facebook, on Twitter, and on GoodReads.
Now that I've reintroduced you to the wonderful authors of this new release, how about I tell you a little bit more about the compilation!?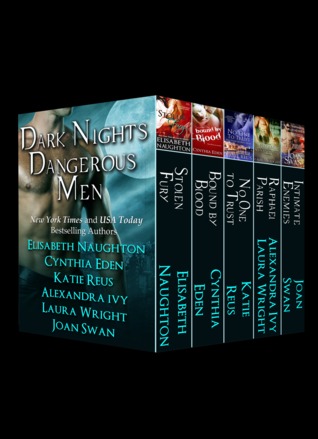 DARK NIGHTS DANGEROUS MEN
RELEASED 5/17/13!
BUY NOW: Amazon | Amazon UK | Amazon Ca| B&N | Kobo |ARe
6 Bestselling Authors, 6 Sexy Reads…
From romantic suspense to paranormal romance; from a full length novel to a bite sized novella, whatever you're looking for, we've got the story for you!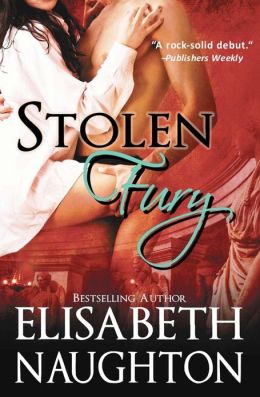 STOLEN FURY
by Elisabeth Naughton
To unearth a centuries-old secret, an archaeologist must team up with the rakish thief who's stolen both an ancient relic and her heart...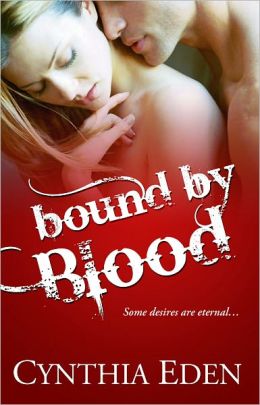 BOUND BY BLOOD
by Cynthia Eden
Married to the enemy. In order to save her clan, vampire princess Morgan LaBeaux will do anything…even marry werewolf alpha Jace Vaughn. She may have to trust him with her life, but Morgan vows to never give the wolf her heart.
NO ONE TO TRUST
by Katie Reus
When Elizabeth Martinez is shoved into the cross hairs of one of Miami's death-dealing drug lords she has no choice but to depend on former Marine Porter Caldwell, her ex-boyfriend and the one man she's tried desperately to forget.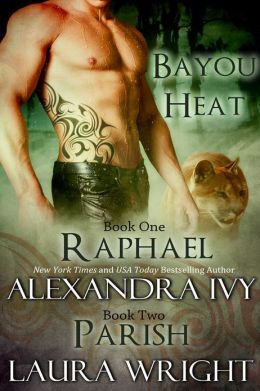 RAPHAEL
by Alexandra Ivy
The brilliant and dangerous diplomat of the Pantera shapeshifters, Raphael has devoted his life to discovering the key to the infertility that is threatening the extinction of his puma race. Creating a vast network of spies worldwide, he never expected to discover that the answer might be beneath his very nose. But when Ashe, a beautiful human female, crosses his path, his most primitive instincts are stirred. Unable to resist, he takes her to his bed, and is shocked when she becomes pregnant with his child. It's a miracle that might prove to be the salvation of his people, but only if he can keep her safe from the mercenaries determined to kill her.
PARISH
by Laura Wright
Untamed and undeniably sexy, Parish, leader of the Pantera hunters, rarely leaves the magic of the Wildlands to deal with the humans he despises. But with the prized and risky Pantera birth on the way, puma shifter, Parish must travel to New Orleans to find and bring back a human doctor. The moment he sees the lovely, talented and all too human Dr. Julia Cabot he cannot resist the wild, potent drive to make her his. Betrayed and destroyed by love, Julia will not let her heart choose her path again. But as she and Parish fight to save the life of an unborn child, a fierce and overwhelming bond develops between them, threatening her frozen heart with the secret hope and ultimate temptation of love and family.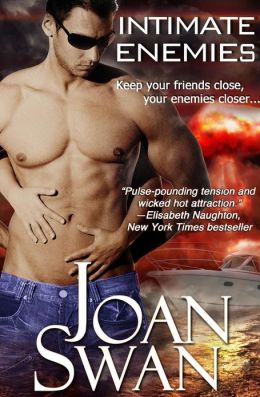 INTIMATE ENEMIES
by Joan Swan
An emergency physician on leave returns to Baja Mexico in search of answers in the deaths of her mother and stepbrother and uncovers buried secrets that threaten her life and a man who threatens her heart.
Salivating yet!? You should be… That's 6 incredible stories, by 6 fantastically talented authors, and all for the price of the loose change you can probably find in your couch or washing machine. Go and grab your copy today and spread the word about this amazing release…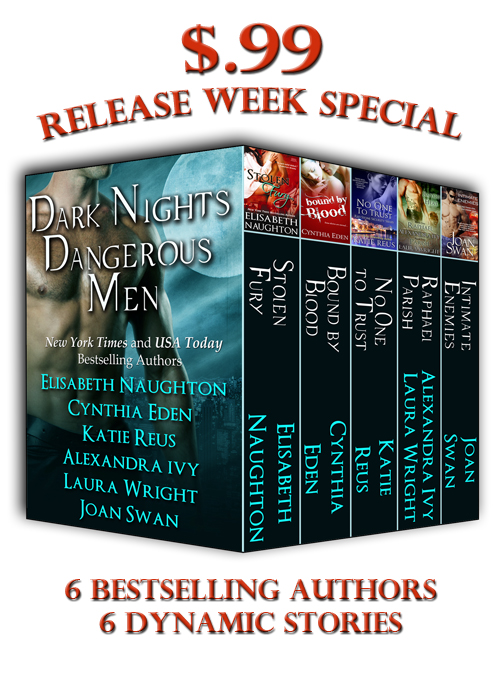 CONTEST:
To help spread the word, the authors are offering up 3 $5 Amazon GiftCards to 3 lucky winners from LITERAL ADDICTION.
To enter to win, find the Rafflecopter widget for this Event over on our Author's Corner page 5/23 – 11:30AM 5/25, follow the directions, take action, and mark as 'Done'.
Good luck, and as always… HAPPY READING!
Other things you need to check out!!
*The graphics or links will take you where you need to go (if appropriate &/or if currently ongoing), just click!
PREVIOUSLY FEATURED AUTHOR EVENT:

5/19/13

Spotlight, Review & Giveaway

for...

Barb Hendee

*Over on our Author's Corner page
| | |
| --- | --- |
| | |
| | |
| --- | --- |
| Poppy Dennison Soul Magic Tour Stop: Top 10 Reasons To Read THE TRIAD series! | Rachel Caine, Fall of Night, Spotlight, Review and Giveaway |
| | |
| --- | --- |
| Keri Arthur DARK ANGELS Spotlight, Darkness Unmasked Review, and Giveaway | |
| | |
| --- | --- |
| Jeaniene Frost NIGHT PRINCE Series Spotlight, Twice Tempted Review and Giveaway | Katie MacAlister Time Thief Spotlight, Review and Giveaway |
BOOK REVIEWS:
LITERAL ADDICTION is always posting new reviews, plus we have quite a few books in queue, and several we'd like to take on for review as well.
Our latest website published review - Heather Killough-Walden's "The Warlock King" - & links to our most recent Blogger archived reviews can be read over on our Book Reviews page...


As of 4/23/13, up next are...
--> Make sure to follow our current Author Events and their archived posts & our Blogger Archives for up-to-date Review posts (a lot don't get put on the Book Reviews page here!)
** A VERY special thanks to our Associate & Guest Reviewers for helping LITERAL ADDICTION during this incredibly busy time! You guys are the best, and I thank you from the bottom of my heart!

Past Author Events:
*Archived Event posts can be found via the Tumblr RSS feed on our Archived Events page, or click on a link below to go straight to the more formatted post in our Tumblr Archive blog:
Where else can you find us?:
| | |
| --- | --- |
| 'Like' our Fan Page on Facebook. | |
Say hello to our little friends...
Waiting sucks!!!!!
We thought we'd help you keep track of the suckage...

Please DO NOT share Black Heart cover at this time per author!!

This art is not yet 'final'. This warning will be removed and final cover will be displayed when sharing is allowed.
Custom Search
LITERAL ADDICTION'S Pack Alpha Recommends...
*List as of 4/24/13 (includes mostly books/series read recently for review that I would recommend)*