Hey, guys!
When Tigris asked me if I wanted to be a part of her awesome 14 Days of Love event, I immediately jumped at the chance. I mean, come on. Really... Have you SEEN that line-up!? :)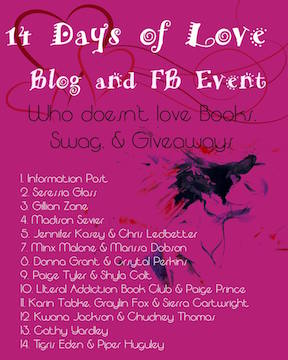 Anywho, her question for me in a quick FB private message was the following: "5 romantic reads you either loved or are looking forward too" (as her editor, my first thought was, 'it's to, dear'. LOL!) but I digress. After that little inner editor thought, I was like "OMGss, how in the hell do I pick just 5!? Seriously?"
So, I thought. And thought. And THOUGHT. And decided to attack this a little differently. I'm going to give you 5 romantic reads that I loved in different categories...
#1: Classic Romantic Read that never gets old...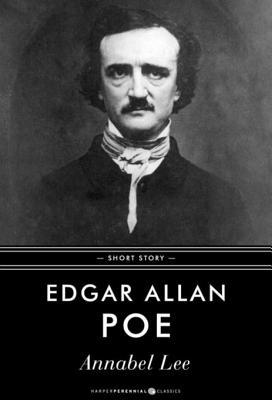 O.K, it's not a novel, and it ends tragically (surprise, surprise, this is me we're talking about here), but it's one of my favorites. Annabel Lee by Edgar Allan Poe. The whole "they loved with a love that was more than love"... Chills!
#2: Romantic Read that I've read multiple times...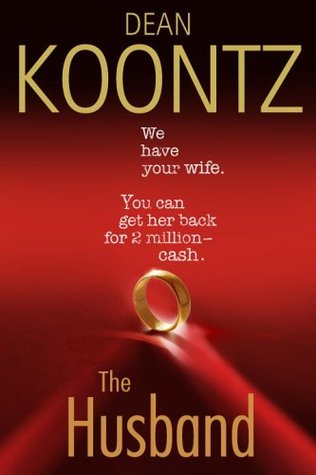 Dean Koontz's The Husband. I know what you're thinking. 'Wait, Dean Koontz doesn't write romance.' No, no he does not. The book is a psychological thriller (again, remember who you're talking to. LOL). But the level of commitment this man has for his wife and the things he's willing to go through to save her...it spoke to me. Deeply. I want someone to love me that much!
#3: Romantic Read that has gotten me through some really rough times...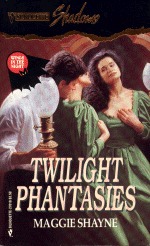 Maggie Shayne's Wings in the Night series. I read these books whenever I'm going through something heavy and they lift my spirits and allow me to escape every single time. They're amazing, and they were written before vampire romance was even cool (and THAT, to me, is super cool).
#4: Romantic Read that I just recently read...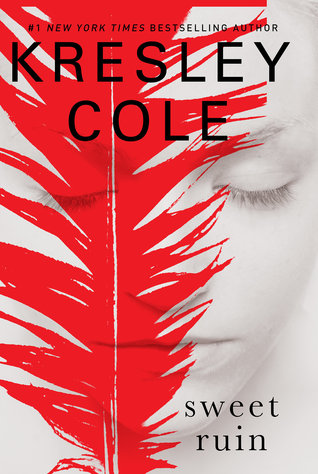 I just recently finished Kresley Cole's Sweet Ruin in audio. It was amazing. The entire Immortals After Dark series is, actually. But for some reason, Rune spoke to me and became one of my favorite heroes of the series so far. If you haven't checked out Kresley's books, I highly recommend you do!
#5: Romantic Read I cannot wait to get to...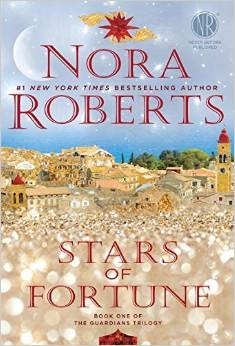 I am dying to read the new Nora Roberts Guardians book, Stars of Fortune. The romance in her Cousins O'Dwyer series was wonderful--heartfelt and real despite the fantasy--and I'm guessing the Guardians will be the same. Especially since a line in the back cover copy says, "As Sasha struggles with her rare ability, Bran is there to support her, challenge her, and believe in her." Say it with me now..."awwwww."
Honorable mention recent romantic reads/series...
Carrie Ann Ryan's Montgomery Ink

s

eries is another recommended recent read from me. I openly admit that I won't go and pick up a contemporary romance to read for the hell of it. It's just not my thing. "Real" romance feels more unrealistic than fantasy to me (yeah, I'm probably jaded). But with that said, I love these books and would recommend them. That's high praise coming from this cynical and dark-sided chic. :)
Erin Kellison's Reveler series

qu

ickly moved its way to my top 5 series favorites after I read it. Two things to note if you're thinking of picking them up, though. 1) it's a serial series, so there are cliffhangers at the end of the books, and 2) I would classify it more Urban Fantasy romance than paranormal romance because the action and suspense slightly outweigh the romantic aspects (even though they're wonderful when they appear!)
Here's an author that is probably new to you that I would love to steer you towards.

Georgia Lyn Hunter's Fallen Guardians series

. It's about a group of immortal warriors and the women that bring them to their knees. The first book in the spin-off (it's actually a prequel series), Darkness Undone, actually comes out next week.
I'm totally going to give a shout-out to our wonderful host. Tigris Eden's Shadow Unit and Arctic Wolves series are both action-packed and sexy with a fresh and fun voice I haven't encountered anywhere else.
Dude, I could go on all day! LOL. So with all of that said, I apologize to all the ones I didn't mention. There are just sooooo many, and I love books so, SO much!
I am wishing you all an amazing Valentine's Day full of wonderful romantic reads and just plain love! And as always...Happy Reading! And don't forget to keep following all of the posts over on
Tigris's Blog
.
~Chelle
P.S: I'm giving away a $10 Amazon Giftcard. Hopefully you can pick up one of these amazing titles or something else that you really want to read to stay warm. ;-)

Happy Holidays from some of your favorite Urban Fantasy/Fantasy/Paranormal Romance authors! Five lucky winners will receive a random selection of books from NYT Best Selling Authors Faith Hunter, Jennifer Estep, Darynda Jones. Also Christina Henry, David B. Coe, John Hartness, Gail Z. Martin, Stuart Jaffe, and Mindy Mymudes. (Not all authors will be included in each prize pack.)
In addition a $25 gift card will be randomly chosen from a comment one of the blogs. The more blogs you comment on, the more likely you'll win the gift card! So go visit and win a gift for yourself this holiday season!
Comments for the Event can be left HERE!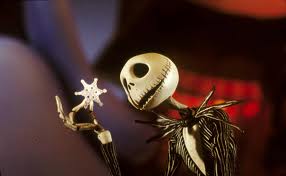 Hello and Happy Holidays my Literal Addicts!
It's our 3rd Annual, 2014 Supernatural Seasons Greetings Event.
For the last 2 years I've done this Event and had amazing stuff up for grabs, so I knew I definitely wanted to do it again this year. I wasn't sure how I wanted to do it though, and given how incredibly busy I've been, I figured I'd just open up a Rafflecopter and give away a nice prize pack...
Those of you who have been around since the beginning know that A Nightmare Before Christmas is my favorite movie of all time (I'm OBSESSED with Tim Burton in all forms. LOL), and this giveaway has always revolved around it. I watch it twice a year, once while I'm decorating for Hallows and again when I'm decorating for the Solstice. I work Jack stuff into every day and both of the big holidays of the year as well. :) So... I always spread the love of Jack Skellington, Sally and the gang for the SSG Event.
Up for grabs this year: A 2014 Nightmare Before Christmas calendar, a hard cover Nightmare Before Christmas journal, Sally lip embalm, a tradeable Jack and the Vampire Teddy figurine, and books! - A signed copy of The Mermaid's Ransom by Joey W. Hill, unsigned copies of A Matter of Blood by Sarah Pinborough and The Seawitch by Kat Richardson, and another 'grab bag' full of signed and unsigned books, ARCs and swag by various authors.
To enter, find the Rafflecopter widget below 12/24 - 1/2, follow the directions, take action, and mark as 'Done'.
Good luck, thanks for following all year, HAPPY HOLIDAYS and as always... Happy Reading!