BOOK REVIEWS:
LITERAL ADDICTION is always posting new reviews! We have a ton of books in queue, and several we'd like to take on for review as well. However, if you're a Publisher or Author and are wondering if we might be able to do a read and review for you, simply send me an email and I'll let you know right away if we'll be able to add it to our list and get a review & promo post out for you within the desired timeframe.* (I don't always get to answer every email but will answer any that I am interested in and think we can take on as soon as I can.)
--AS OF MARCH 2015, LITERAL ADDICTION IS NOT TAKING ON ANY NEW REVIEW REQUESTS. IF YOU ARE AN AUTHOR, PUBLICIST, OR PUBLISHER THAT WE HAVE WORKED WITH IN THE PAST, WE WILL STILL BE WORKING WITH YOU, BUT WE ARE NOT TAKING ON NEW REQUESTS AT THIS TIME UNLESS WE ARE DOING AN AUTHOR EVENT TO NEWLY FEATURE YOU--
Reviews get posted to our Blogger Book Review Archive Blog, GoodReads, Amazon, B&N, BAM, Powell's, LibraryThing, Shelfari, & RT Book Reviews (or wherever the book resides, if it isn't out on ALL of those places). In addition, if it is paired with a Featured Author Event, it will get posted directly in the Spotlight post as well.
We love, read, and review most to all Fantasy sub-genres - Urban, Dark Urban, Paranormal, Steampunk, Time Travel, Alien, Epic, High, Dark, Mythic, Celtic, Romantic, Erotic, Sword & Sorcery, Historical, and Cross Over. We're huge fans of Paranormal Romance, Paranormal Erotica, Sci-Fi, and Horror. We also do YA and New Adult if it's Fantasy driven, and we will take on Romantic Suspense if it peaks our interests. Very occasionally we'll R&R a Contemporary or Historical Romance if it's by an author we're familiar with and enjoy the writing style of, but it's not generally in our repertoire for review even though we do promote for Contemporary and Historical Romance Authors or Contemporary and Historical Romance books by authors that have previously written Fantasy/Paranormal.
NO CURRENT REVIEW AND SPOTLIGHT ONLY EVENT. MOST REVIEWS ARE DONE AS PART OF A LARGER EVENT ON ONE OF OUR AUTHOR'S CORNER SUB-PAGES...
Archived Reviews can be found on our Blogger site.
*Just click on the logo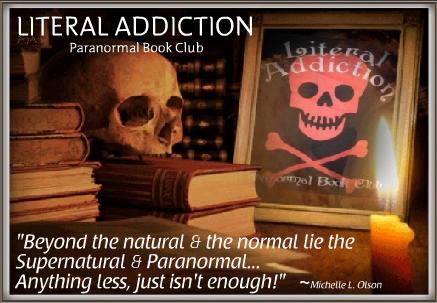 Check out our most current 25 Reviewed books in the widget to the right!
All currently reviewed on GoodReads in descending order can be found HERE if you want to see things past the last 25.